About us
In the most urban part of Podgorica - Central Point, next to the two largest shopping centers Delta City and City Mall, the Apart Compliment was opened.
Apart Compliment is everything a person needs to enjoy a luxurious holiday. Shopping and major events in the city are at your fingertips, and one of our nine fully equipped apartments will give you a feeling of comfort and superior comfort whether you are staying in Podgorica for business or tourism. Luxury apartments are specially decorated to satisfy the tastes of guests of different profiles. The interior of the apartment is modernly designed and each has its own distinctive style. The bedrooms are relaxing colors equipped with furniture that guarantees comfortable accommodation and peaceful sleep, and the spacious bathrooms and large living room give you a sense of grace of the stay.
The new concept of vacation in Podgorica offers you overnight stays in the exclusive ambience of apartments with a complete atmosphere. Feel the new world of hospitality imbued with the luxury.
We are located in Central Point
Delta City 100m
1 min walk
City center 3km
7 min drive
Niagara Falls 20km
24 min drive
Airport Podgorica 12km
16 min drive
Kolašin 71km
1hour 15min drive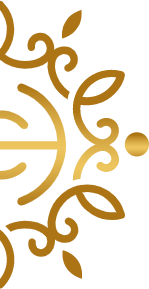 About Podgorica
The atypical, and at first not so conspicuous capital of Montenegro took over this status from the Capital City of Cetinje in 1946.
In the 20th century, it was better known as Titograd. Ideally located in the Zeta Valley and on the banks of the Morača, it provides quick and easy access to the Adriatic coast, as well as the highest mountain peaks and national parks - Skadar Lake and Prokletije.
Podgorica is known for its hospitality, great offer of cafes and restaurants, wide boulevards and long sunny days. Its architecture reflects mainly the post-war style of social realism with a number of modern new buildings adapted to the challenges of the 21st century. Accelerated development in recent years has attracted a large number of people, and Podgorica is characterized by an extremely young population, and best reflects the diversity of Montenegrin citizens, who settled here from all over the country.